COLOR OF THE YEAR - PANTONE 2021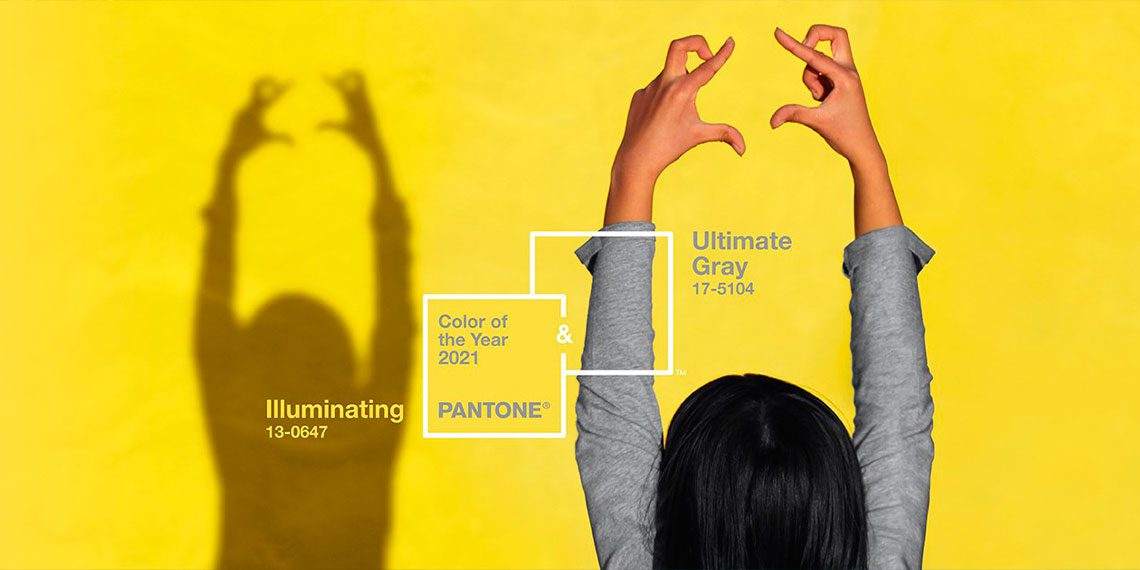 PANTONE 17-5104 Ultimate Gray + PANTONE 13-0647 Illuminating,
A color combination that conveys a message of strength and hope that is both exhilarating. Illuminating is a bright, cheery yellow that brightens a warm yellow hue infused with solar energy.
Ultimate Gray is a symbol of solid elements that provide firmness. These two independent colors that come together to create a combination of deep feelings and optimism of a sunny day. Tones that make us relive and experience feelings of calm and at the same time manage to explore that energy with a feeling of greatness to shine. In the decoration it is used with marked nuances in fabrics for upholstery, home decorations with subtle touches of warmth in accessories such as cushions, rugs and blankets. Windows are no exception in decoration, finding gray as an ally in blinds and curtain fabrics as a neutral element. In addition, in fashion they blend perfectly to create designs that generate synchrony in the mix of different textures. It is ideal in napas as a material for footwear and leather goods. Timeless and renewed colors that will be part of our life during 2021.